Start Selling Online
get your Online Shopping Website today !!
ECommerce Solutions by SiteStudio
In today's competitive environment - people are looking to expand their businesses not only outside their city/state, but outside their country as well. New e-commerce websites are being launched everyday across the globe.
There has been an exponential growth in the online business industry. SiteStudio provides you professional ecommerce solutions along with payment gateway integration for your Online Selling needs and help you setup Online Stores at competitive prices. These boost your overall sales and take your business to newer heights.
Online shopping along with payment gateway integration has enabled companies to sell their products and services to anyone who has access to internet. The main reason behind ecommerce's popularity is that it has eliminated the barriers of time & distance and has enabled consumers to shop 24/7. Now you can sell your products and services to anyone, anywhere and anytime.
Nowadays, Online Shops and selling are considered an ideal way to grow your business without a very large investment.
Features of Online Shops | Ecommerce Solutions
EComerce Package Includes
Shopping cart for your business.
Responsive design to suit all devices
The integration of your Payment Gateway.
Optimisation for Search Engines.
Store management and maintenance.
Unlimited Products and categories.
Your Products load quickly.
Easy to use admin panel to check customer/order/invoice/payment details.
A search engine on your shopping store enabling your customers to quickly search what they are looking for.
Product thumbnails of decent size for easy operation
ECommerce | Online Shops | Plans & Pricing
What our customers are saying...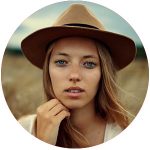 "I was not aware how a website could change the world for me. I am not getting better sales and have employed more people. With over 30 people working under me I can still find time for my family and kids - thanks to my E-Commerce Store"
— Kathy Thomas, Italy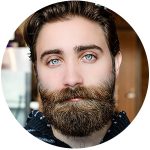 "I am a Photographer and never had time to showcase my works. Carl from SiteStudio understood my requirements and now I am able to flaunt my website in front of my clients. This was a turning point in my photography business"
— Eric Wood, Landscape Photographer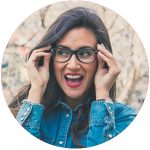 "I always wanted to have a website of my own. I love writing and used to write blogs on people's websites. But when I spoke to Chitkaran at SiteStudio I was enlightened about the possibility of my own website and how adding content would be a breeze"
— Melissa Evans, Freelance Blogger